Edition Universal
Nr.3
Jadranko Barišić is a painter. He transfers the principles of orthodox icon painting to its final form - a precisely constructed geometric object. He intentionally renounces the depiction of the saints - they should not be buried.

He primed the wooden body in several layers with gesso, Bolognese chalk, white pigment and bolus - red clay. Repeated sanding creates a smooth surface on which gold leaf is finally applied. The dark red of the bolus shines through the shiny surface. The gold, which is normally used in icon painting as a non-spatial backdrop, becomes a three-dimensional in Jadranko Barišić's object. The repetition of the individual elements, which seem to re-form themselves over and over again depending on the angle of view, can be read as an echo of images of the saints, exuding a sense of eternity.

In his artistic work, Jadranko Barišić deals with questions about absence and nothingness, creation, life, death, memory and eternity. On the one hand he deals with icons, their production and symbolism, but on the other hand he also finds abstract solutions for his painterly reflections.


Jadranko Barišić was born in Banja Luka / Bosnia and Herzegovina and lives in Berlin. He studied painting at the University of Arts in Belgrade, Serbia. He was fellow of Dr.-Milan-Jelic-Foundation and of the Künstlerdorf-Schöppingen-Foundation, and others.

http://jadrankobarisic.com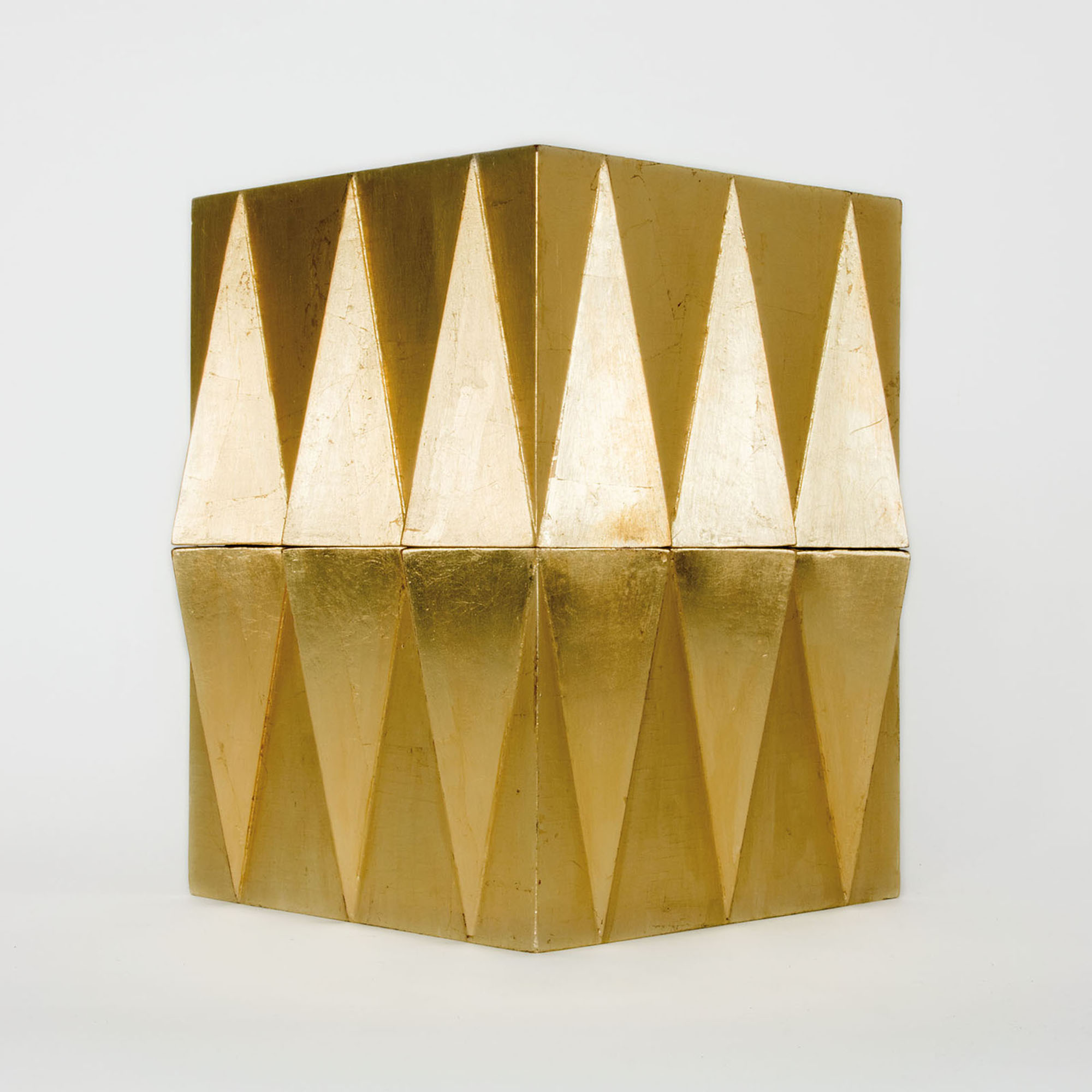 Material: wood, wood glue, gesso, bolus, gold leaf, varnish
Dimensions:25cm long, 25cm wide, 26.5cm high
Weight: 2kg
Degradability: within 20 years

> Available here