Universal
Edition Universal is aimed at people who are looking for a special means to keep the ashes of relatives and friends.
Finale Form artists deal with death and farewell in a variety of ways. Their repertoire opens up a wide range of forms, materials, cultural references and contemporary approaches, and continues to evolve.
Life
Edition Universal is exclusively for the living, who consciously decide to design their own last form and that want to find a highly personal solution in dialogue with an artist. The object might be an invitation to reconsider, reflect or challenge the relationship to life and death.

Should it look like a finely painted icon casket or an expressively glued cardboard object? How do color and form, corners and edges, wood, clay or even cement match with your own life and death? Direct communication with a Finale Form artist is the basis on which the individual design is created.

Contact us here
New handling of ashes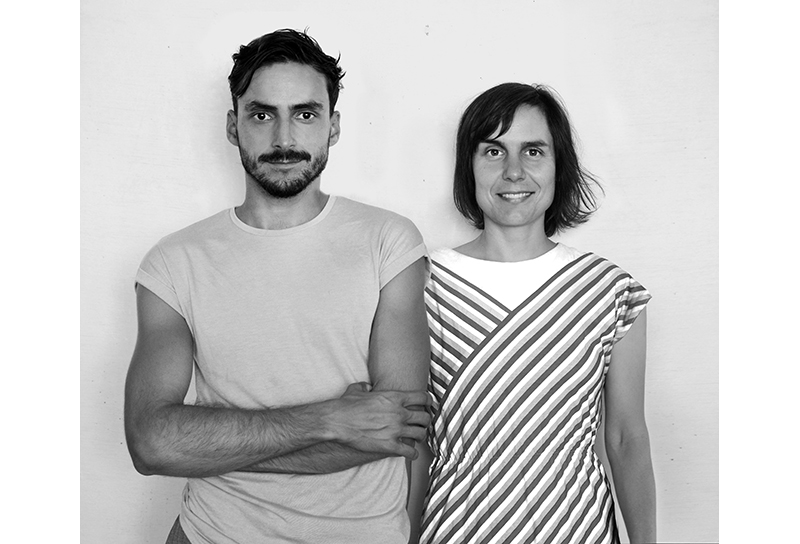 One way to keep one's remains is to use an urn. We call them »final forms«.

Final Form is also the name of the collaborative venture that uses the means of contemporary art to devote itself to redeveloping and producing these last vessels for human ashes. As visual artists we make objects that can exist both from funeral technics and artistic aspects in the context of our respective work.

In the course of our involvement with the subject of death, we have realized that the need to deal with their own transience/ephemerality is currently becoming more important. How can we develop a contemporary formal vocabulary of form in which our current aesthetic ideas and attitudes to life are reflected in death? What should be the appropriate farewell or transitional scenarios and what new skills do you need in dealing with the end of life?

With our expertise as artists we have arrived at a variety of different designs: using our ability to look at things afresh, approaching the unexpected with our curiosity.
Our Final forms are made of various materials: concrete, glass, paper, wood, ceramics, textiles and gold. They are tattooed, look like stones or are reflective surfaces. We invent new material mixtures and develop new rituals. Final Form is also a beginning for us to re-think the end.



Mirko Winkel und Karen Winzer
Mirko Winkel was born in the former GDR and lives in Berlin. The spectrum of his artistic work includes performances, videos, lectures and texts, but also spatial concepts and suggestions for improvement. He constructs social situations in which people from different contexts can encounter and interact directly.

Karen Winzer is a visual artist and has a sense of humor. Based on her perspective on everyday phenomena, she develops works in various media such as video, drawing, paper cutting, photography, she builds objects or produces records. She greatly appreciates the activities, abilities and inabilities of other people and takes them again and again as a starting point for cooperation.



Follow our activities on Facebook
Buy
If you would like to know more about the offer of Finale Form, especially about the options associated with Edition Life, we are happy to answer your questions. Contact

Price: Final forms are produced in artistic work processes and require varying degrees of elaborate manual work, resulting in the price range of €100 - €3000. If interested we are gladly willing to inform you.

Time: The final forms will be sent to you within 48 hours.

Size: Suitable for all ash capsules used in Germany. We are glad to inform you individually regarding the compatibility of final forms outside of Germany.
For funeral homes
We are happy you are interested in our final forms and you consider to cooperate with us. We will gladly advise you about our products and our model of cooperation!

In Berlin:
Here, Finale Form already cooperates with a number of selected undertakers, who are distinguished by their interest in developing new paths in funeral culture and also engage in unusual solutions. We share their conviction that active personal participation can help people in farewell situations. Feel free to contact us for further information.

In other places:
You can order Finale Form by phone or email to contact the funeral home of your choice / place of residence and to take care of all organizational and technical matters relating to the purchase and use of a final form.

Or you can turn to Finale Form directly and discuss your concerns with us personally, independently of a funeral home.
Talks about Death and Art
DeathLab deals about life and death and art. It understands itself as a laboratory that asks questions in order to gain deeper insights into the different levels, elements and backgrounds of funeral culture, to see through motivations and connections and to formulate future forms for the end.

The DeathLab began as a seven-part series of talks in Berlin between September and December 2016: Lydia Hamann, Mirko Winkel and Karen Winzer invited professionals, who deal with death to discuss together with visual artists new forms of expression and practices that can be developed in the face of cremation and grief. Asking what could be the role of artistic work as part of this?
The starting point of each meeting was a final form developed by the artists, an urn that contains both artistic positions and tackles the various themes of the culture of death and burial.
Among the guests were undertakers, politicians, cultural scientists, cemetery activists, a funeral teacher, the ranger of a woodland cemetery and an ethnologist.

www.deathlab.de

DeathLab continues the research in other formats.

The locations
Between September and December 2016 the DeathLab took place at seven different locations in Berlin. In the sense of an expedition, the locations were made accessible to the public. Places which most people probably only visit when loosing someone close: a crematory, a funeral florist or a coffin transportation garage.

The parties
Each time one of the nine urns was produced, it became the starting point of an interdisciplinary exchange about theoretical, cultural-historical and practical aspects of death and burial. On the basis of their respective professions, experts and artists gave each other an insight into their working methods and discussed - together with the audience - their access to the topic, their differences and their intersections on the topic.

The music
For each DeathLab there was a musical contribution - a proposal for new funeral music, developed by very different musicians. Songs by early deceased musicians were interpreted on the organ, own electronic pieces composed, farewell songs on the alpenhorn, melancholic pop or staggering doom, played sometimes as solos, sometimes by a big band.

The implementation of the DeathLab was generously supported by the Berlin Senate for Cultural Affairs.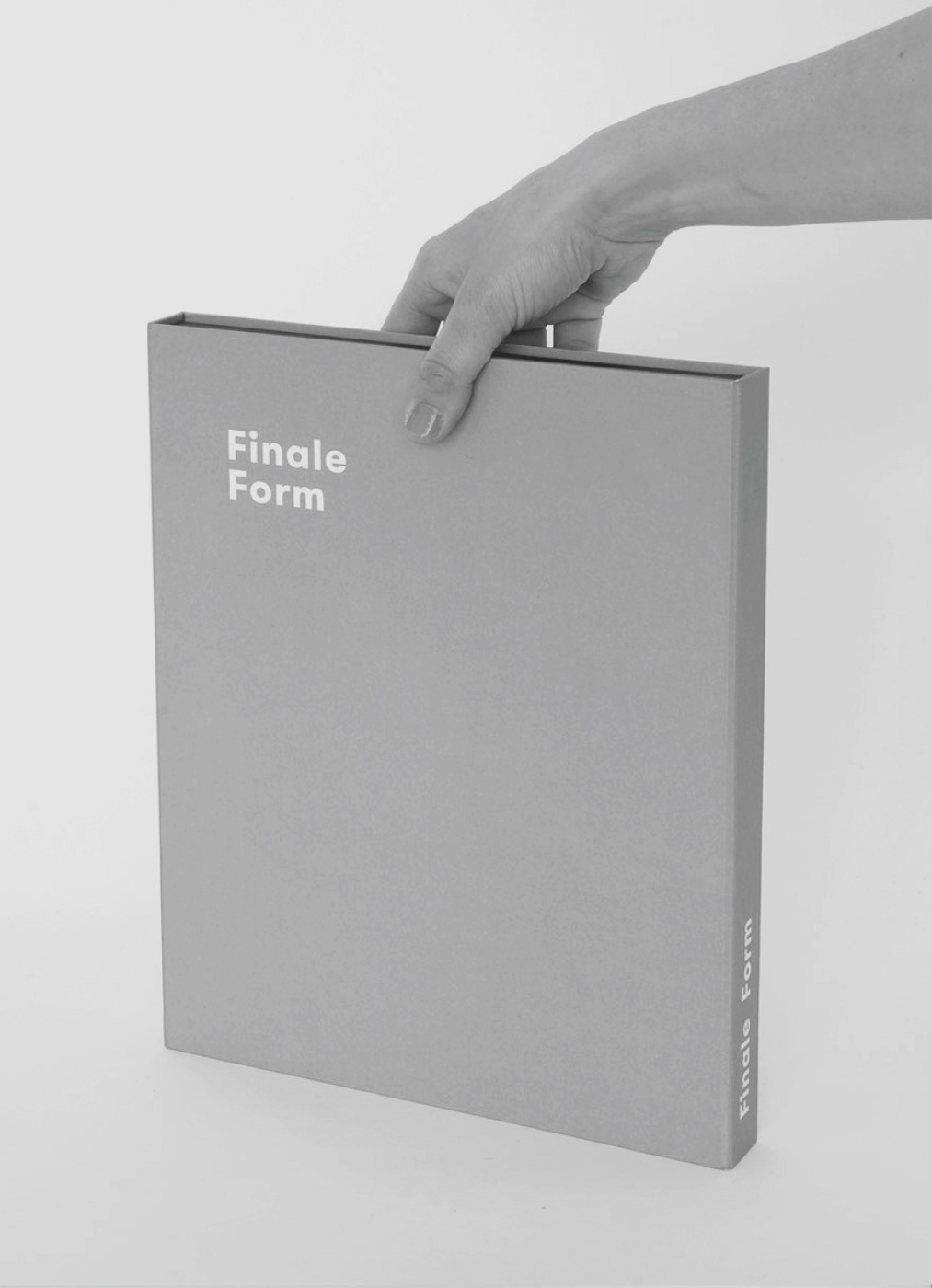 DeathLab has published the publication "Finale Form - Seven Conversations on Death and Art", which documents the series:


Finale Form
DeathLab – Sieben Gespräche über Tod und Kunst
Ed. Lydia Hamann, Mirko Winkel und Karen Winzer Finale Form
25 x 31cm, 120 pages + Urn picture cards in hardcover box
May 2017, in German
Available here


With: Jadranko Barišić, Benjamin Baumann, Berliner Alphornorchester, Big Band Neukölln, Bernd Boßmann, Matthias Budde, Stefanie Bühler, Olof Dre er, Gerold Eppler, Andreas Eschment, Jens Friebe, Uller Gscheidel, Susanne Jung, Jeuno JE Kim, Johannes Lienhart, Lithalsa, Axel Loytved, Dr. Thomas Macho, K.U. Mecklenburg, Franzi Nast, Beate Profé, Thomas und Renée Rapedius, Kerstin Stoll, Dr. Maike Schaefer, Nicolas Wiese, Oliver Wirthmann, Eric Wrede and Usah Zachau